GROUP Training in Conflict Management
Our 3 hour GROUP Training (including a 54-page Course Manual) provides consultants, trainers, and coaches with the knowledge to use the TKI for improving how conflict is managed in any group setting. This course recommends that group members take two TKI assessments with modified instructions: (1) INSIDE your group, how do you usually respond when you find your wishes differing from those of another group member? (2) OUTSIDE your group (across all other settings in your life), how do you usually respond…? The results can then be sorted into HIGH and LOW scores that show how conflict modes are being used both INSIDE and OUTSIDE a group. This course provides guidelines (and examples) for properly interpreting these Group TKI Profiles: to pinpoint how a group can significantly improve its conflict-handling behavior for achieving greater success and satisfaction.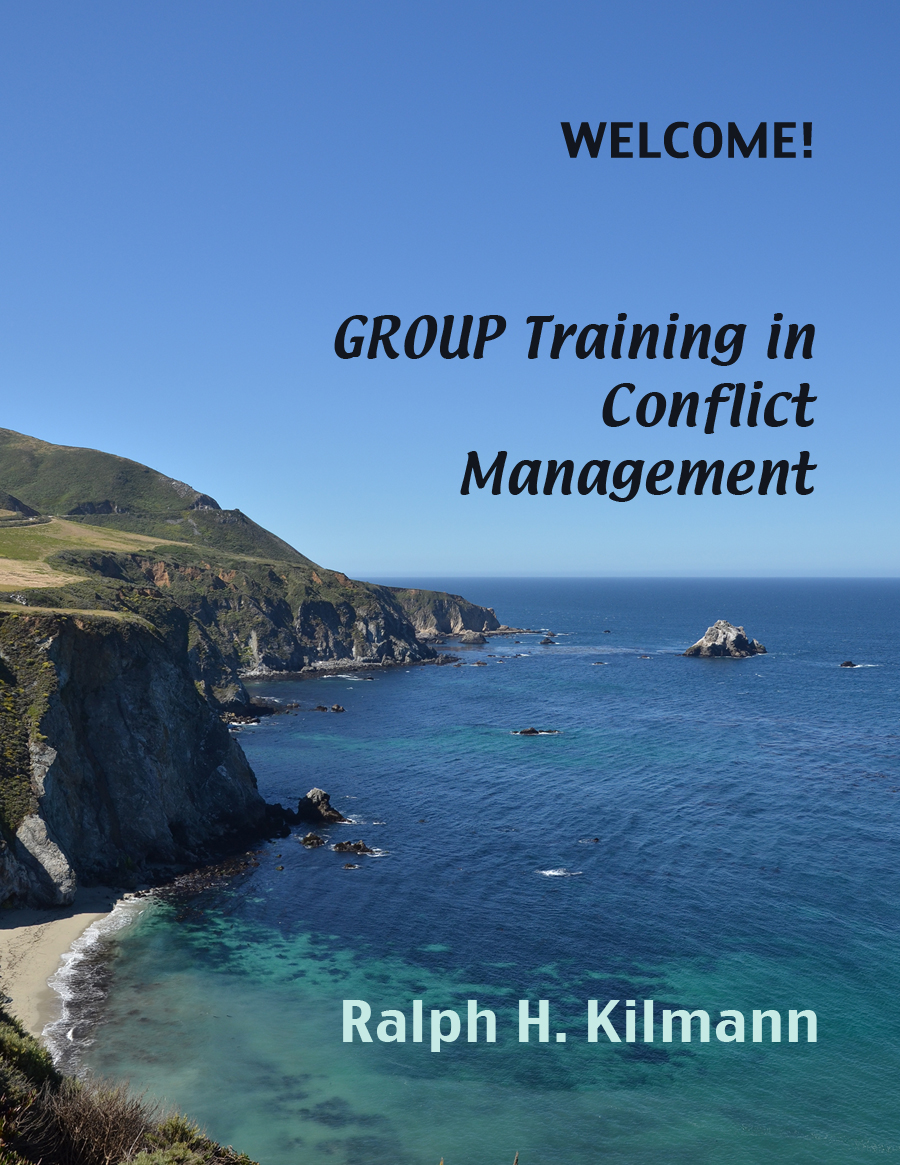 Course Outline:
Welcome and Overview
Seeing the Big Picture
The Thomas-Kilmann Instrument (TKI)
Developing Group TKI Profiles
Interpreting Group TKI Profiles
Troublesome Patterns in Conflict Management
Improving Conflict Management in Your Group
Congratulations
You will be directed to an external
shopping cart.