INCLUSION AND DIVERSITY
All forms of discrimination and bias are in the headlines today. Companies are facing lawsuits and costly investigations. Employees are disengaged, frustrated, and even angry. Customers are questioning their values and loyalty. Investors are questioning their decisions. The pain is real.
The time to take a serious look at your company culture is now.  Are you fostering an environment of equity and inclusion? Are you seeing the full potential and value of having a diverse workforce? A workforce that also includes diversity of thought.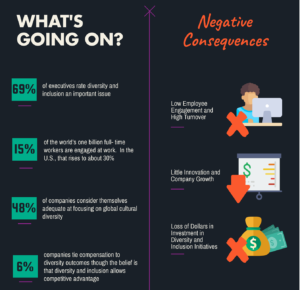 Dragonfly Consultant's approach to inclusion and diversity is different. It's not simply "training." We believe that it's a continuous commitment from the whole organization- top to bottom, to create positive change, transparency, and involvement. The people must be put in the center of the organization in order to thrive. We help you achieve real and impactful change. Our approach:
  

Understand the felt experience at the individual level

  

Recognize the group dynamics and how to self-regulate group behavior

  

Identify the organizational levers for change that ensure there are behaviors and practices that align and reinforce the overall values of the organization and create sustainable inclusive conditions that welcome diversity.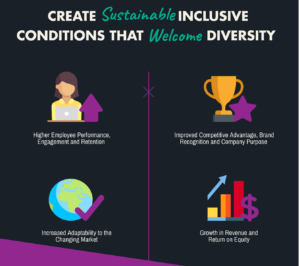 Want to take that impactful change to the next level with an immersive experience?
Dragonfly is offering customized Virtual Reality "unconscious and conscious bias" workshops through April 2018. Each workshop is designed specifically for you and your team, creating a customized experience for the organization. Why VR? Virtual reality creates an experience that touches each person and their truth, even if the story is not their own.
You actually get to feel what happens when a young female coder joins a male-dominated floundering startup that's deep in an identity crisis. And with a comedic twist, this immersive live-action, award-winning VR film from NativeVR, allows you to experience both sides of the gender divide. You can learn more and view trailer here
UTURN 2D Trailer from NativeVR on Vimeo.
"Diversity is valuing difference because it makes a difference.  We see more when there are more of us seeing. We know more when everyone's perspective is sought…" ~Margaret Wheatley~
REALIZE THE FULL POTENTIAL OF A DIVERSE WORKFORCE THROUGH AN IMMERSIVE VIRTUAL REALITY EXPERIENCE
CONTACT US TODAY