The Complete Program
If you would like to take ALL of our online courses, you can purchase them as one complete package (at a considerable savings versus purchasing our online courses separately). You'll have access to all course manuals (more than 800 pages of accompanying materials), just as if you had purchased the courses one at a time. And for your convenience, all courses will be available to you on the same webpage—in the recommended sequence. Moreover, if you successfully complete the four exams for:
(1) Quantum Transformation, (2) ADVANCED Training, (3) Critical Thinking, and (4) EITHER Culture Management OR Team Management, you'll receive a special recognition to signify that you have mastered The Complete Program: Certificate in Conflict Management and Change Management.
NOTE: As additional online courses become available, The Complete Program will include them.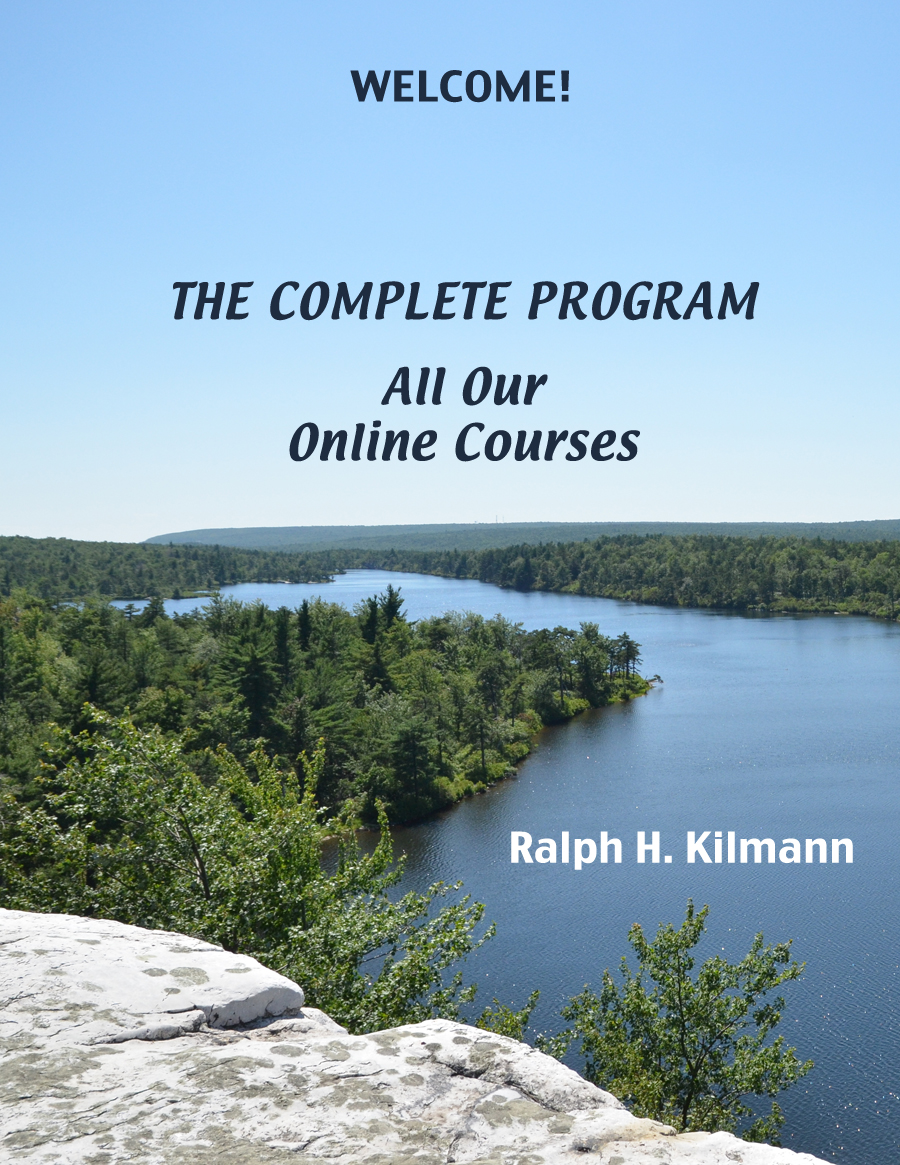 Program Outline:
Quantum Transformation Course
BASIC Training in Conflict Management
GROUP Training in Conflict Management
ADVANCED Training in Conflict Management
Culture Management Course
Critical Thinking Course
Team Management Course
You will be directed to an external
shopping cart.